Pastor Rocky & Kim Shearin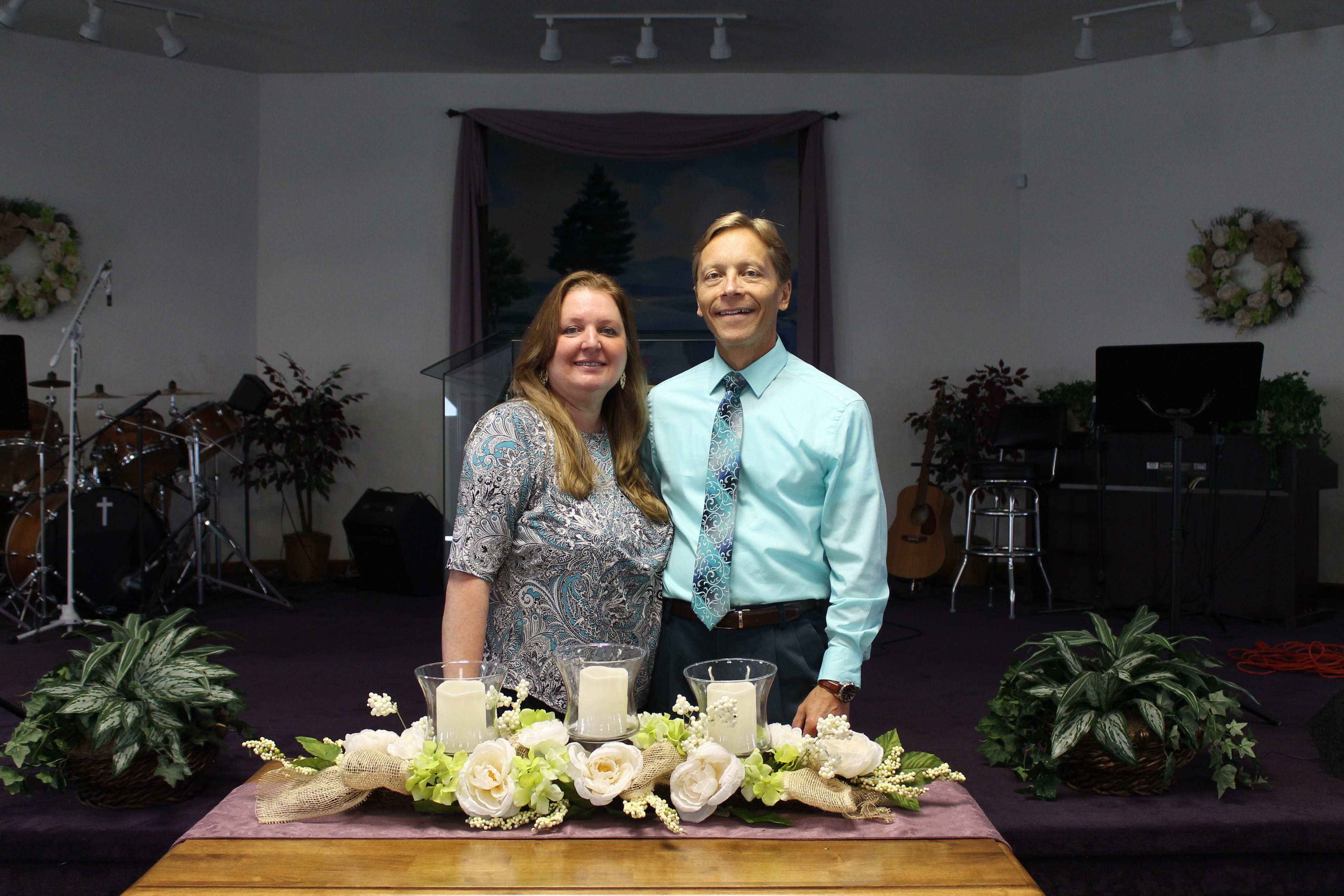 Pastor Rocky was brought up in church and came to believe in Jesus at an early age. His family dropped out of church for several years. They returned to fellowship in church during his mid-teens. Pastor Rocky dedicated himself back to the Lord when he was 18.
Pastor Rocky met Kim in the church they attended when he came back to church. They were married in December of 1988, and had their daughter, Brittany, in December of 1993. Kim is a hair dresser. She enjoys greeting and talking with people. Brittany graduated in 2016 from Liberty University with a Bachelor's degree in Psychology.
Pastor Rocky served as a Sunday School teacher and two years as a church treasurer. In 1990, he surrendered to the call of ministry and served as a youth pastor for seven years. He sensed God's leading to begin a new work, so he and Kim started Calvary's Love Ministries. In February of 1998, seven others joined them in their apartment for their first prayer meeting.
Pastor Rocky's work experience includes: grocery store, food sales and delivery, life insurance, mutual funds, and office work for a local auto body repair shop.
Pastor Rocky has a desire to see people come to know God as their Father and live a fruitful life as devoted followers of Jesus. He has been used by God to share the truths of scripture in simple and practical ways. He has led mission trips to Pennsylvania, New York City and Nicaragua. He has also led two tours of the Holy Land.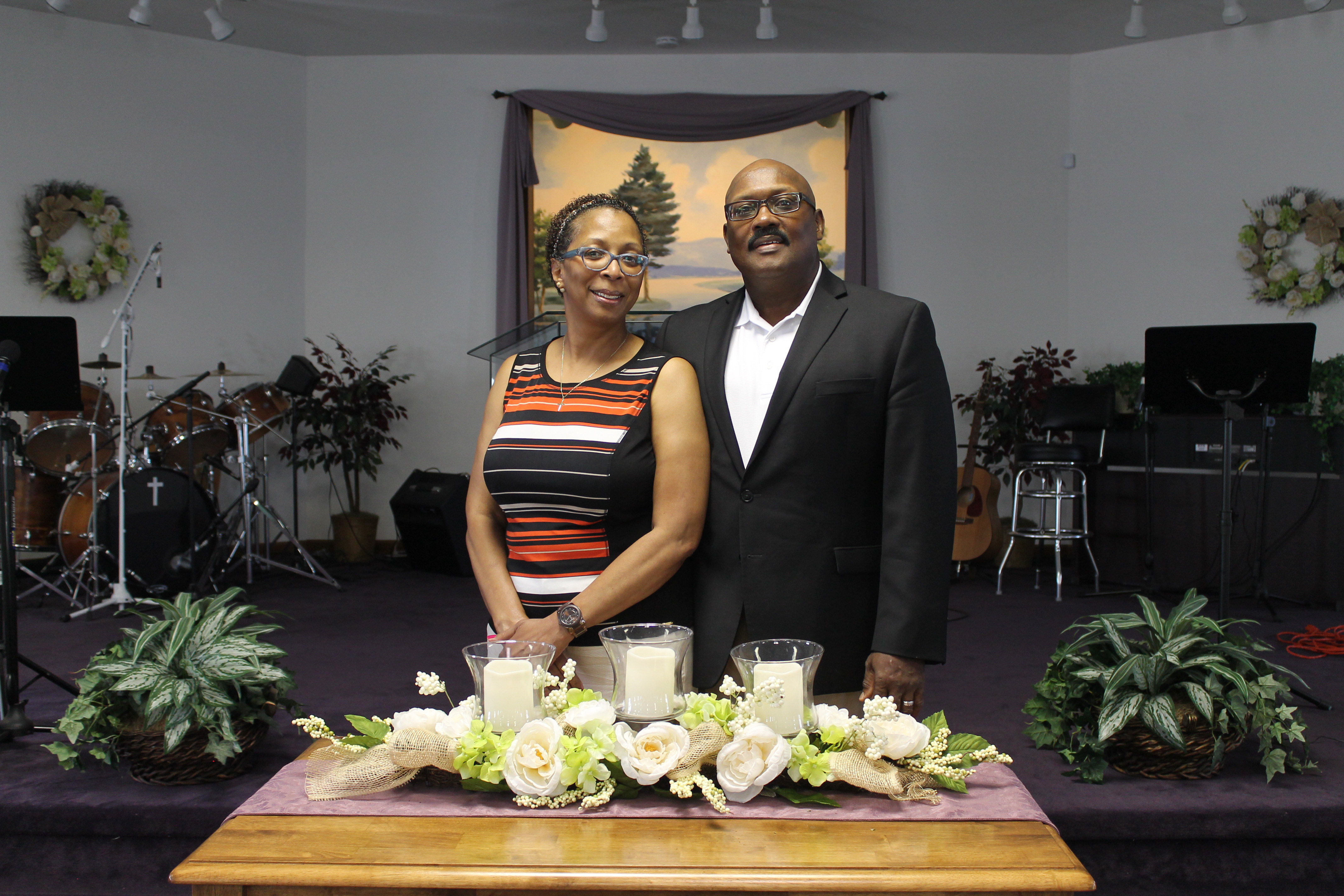 Pastor Mark Mahan was ordained as our Associate Pastor in September of 2003.
He and his wife Pam have served in various ministries of the church since the early days of our founding.
Elder Gary & Darlene Rowsey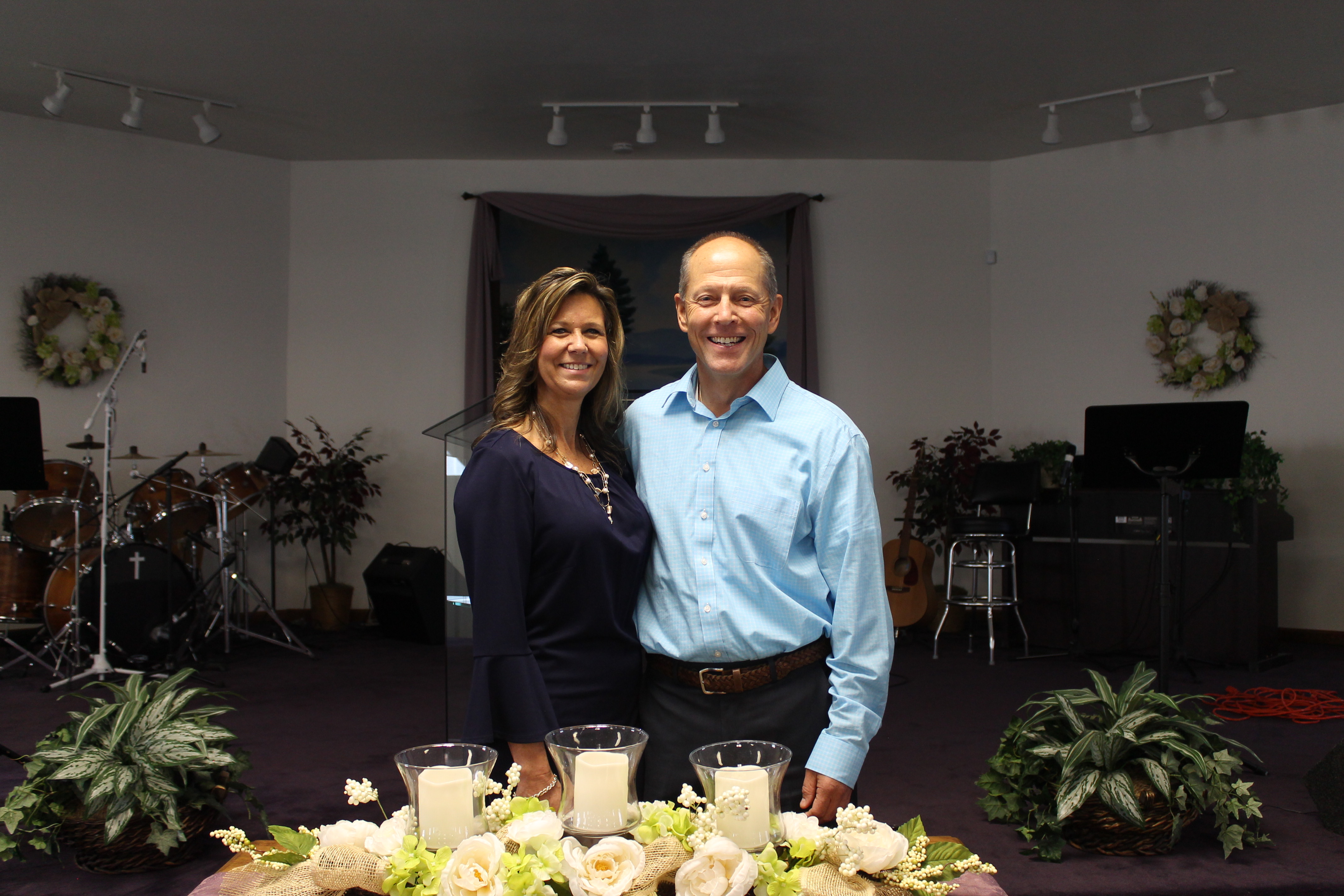 Elder Gary was born and raised in Hopewell and attended Powers Memorial growing up. He moved to Prince George Countyin 1992 and resides there with his wife Darlene. They have a son, Craig and a daughter, Kristen and 3 Grandbabies, Logan, Aiden and Riley.
Gary has worked in Retail and Commercial business for the past 35+ years and Darlene is the Commissioner of the Revenue for the locality in which they live.
Elder Gary and wife Darlene were invited to attend Pastor Rocky's church service by his mother when he was first starting his own church. Gary felt led to fully commit his life back to Christ at that time and by God's grace he and his wife have been faithfully attending Pastor Rocky's church since 1998. He has served in different capacities, Treasurer and Elder.
Elder Gary has a heart devoted to God and desires to see everyone come to the knowledge of God as their loving Father and to live out the life God has planned for them. He has been on multiple mission trips to New York City and Nicaragua and has been to the Holy Land.